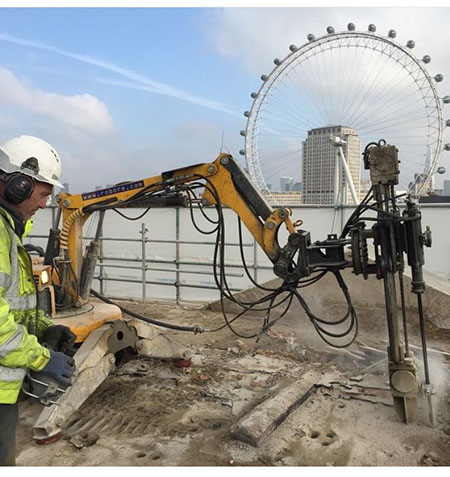 Press release: Robore acquire Holemasters Demtech Ltd
Robore, the UK's leading diamond drilling, sawing and controlled demolition contractor, are pleased to announce we have completed the acquisition of Holemasters Demtech Ltd – a deal which will make Robore-Holemasters Demtech Ltd the largest diamond drilling and sawing contractor throughout Europe. The combination of the two companies knowledge and expertise in specialist sectors of construction will not only strengthen Robore-Holemasters Demtech Ltd position as the leading concrete cutting contractor in the UK, but offer our now extensive client base national and international coverage.
About Robore
Robore founded in 1986 has since grown from our London based head office, to become one of the largest diamond drilling and sawing and controlled robotic demolition companies throughout the UK with over 100 employees.
Robore regularly undertake projects of all sizes, scopes and levels of complexity within the public and private sectors working on, stadiums, tunnels, bridges, motorways, rail and London underground, our professional teams offer bespoke cutting and demolition solutions to our extensive client base.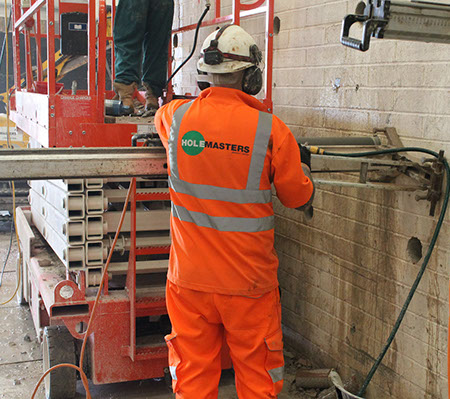 Growing Robore-Holemasters Demtech Ltd capabilities
The acquisition as of Thursday 7th September 2017 will mean that, as we continue to grow nationally and internationally, our capabilities will also expand. Robore are already well recognised as the UK's leading provider for diamond drilling, specialist cutting and controlled demolition services within predominately the South Eastern construction industry.
The addition of Holemasters Demtech Ltd national coverage, technology and expertise will enable both companies to apply these specialist skills to an even larger variety of sectors, and with a combined workforce of over 200 employees puts us firmly on the map as the UK's No 1.
About Holemasters Demtech Ltd
Founded in 1996, Holemasters Demtech Ltd were formed out of Demtech Concrete Services Ltd, which started trading in 1991. It currently employs 25 staff, 90 operators, and run a fleet of over 😯 vehicles with offices in Cumbria, Bolton, South Yorkshire, Redditch and Enfield, London.
Holemasters Demtech Ltd Demtech Ltd's main areas of operation include water, rail, civil engineering, nuclear and refurbishment specialising in using techniques such as diamond drilling and sawing, anchor drilling, fixing and testing, bursting, chance screw piling, and remote-controlled demolition. Its specialisms will complement and strengthen the capabilities of the Robore-Holemasters Demtech Ltd teams.
A few words from our Managing Directors
Commenting on acquisition, David Rickus Managing Director of Robore and David Bailie Managing Director at Holemasters Demtech Ltd, said:
"We are delighted to be joining forces to expand our respective business. Our shared belief in the professionalism of our staff and combined expertise and experience within the construction industry will prove beneficial to our ever increasing blue chip client base."
Both Robore and Holemasters Demtech Ltd will continue to trade under their existing names following the acquisition. If you would like to find out more about the information in this press release, or have a question about our services, contact us today.
Robore 020 8646 4466
Email enquiries@robore.com
Website www.robore.com
Holemasters Demtech Ltd 01942 840 600
Email enquiries@Holemasters.com
Website www.Holemasters.com