KEY FEATURES OF DIAMOND STITCH DRILLING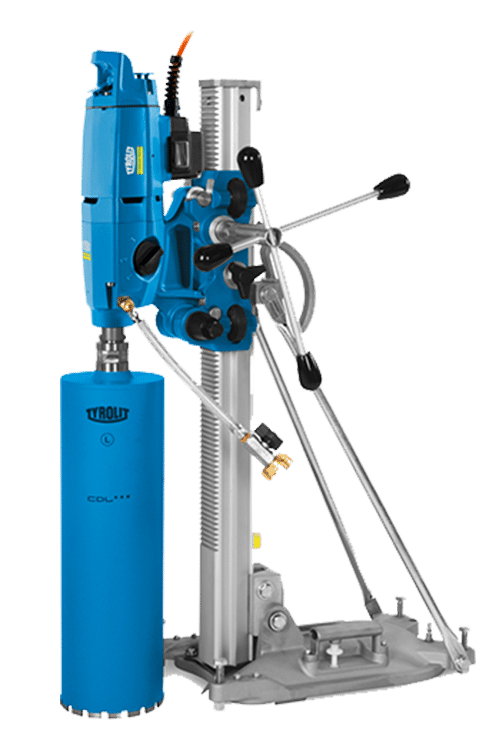 CONTACT ROBORE FOR YOUR DIAMOND STITCH DRILLING REQUIREMENTS
Free Advice From Our Friendly And Experienced Staff
What is Diamond Stitch Drilling?
Diamond stitch drilling involves drilling a series of overlapping holes in a stitch-like pattern around the perimeter of the opening. After this, the remaining central material is removed and the edges finished to create the opening.
Diamond stitch drilling can be used to cut holes and openings of any size, shape and depth. The largest diamond drill bit measures 1500mm in diameter, so when a larger hole is required, diamond stitch drilling would be the most efficient option.
How does Diamond Stitch
Drilling work?
To create large openings, our operatives drill a series of holes in the material in a stitch-like, overlapping pattern. Once the perimeter is drilled, the isolated central section is removed through hydraulic bursting or breaking. If required, the edges of the opening can be smoothed to a perfect shape (e.g. a square or a circle).
What is Diamond Stitch Drilling used for?
Diamond stitch drilling is popular for creating door, window, and lift openings through materials such as reinforced concrete, brick, blockwork and stone.
When diamond stitch drilling you are able to cut virtually any shape or size opening where precision is key.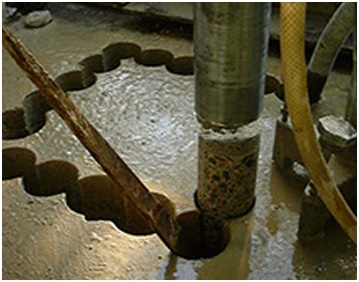 Diamond drill bits range from 10mm to 1500mm in diameter. In some cases, a larger area may need to be drilled. In this case, a technique called diamond stitch drilling is the ideal solution.
Diamond stitch drilling can be used to create openings of any shape and size. This involves drilling a series of precise, overlapping holes to create the desired opening.
CALL OUR TEAM TODAY FOR A FREE COMPREHENSIVE QUOTE AND EXPERT ADVICE
We offer stitch drilling services at the most competitive rates,
contact us for a FREE no obligation quote TODAY.
Why use Robore for Stitch Drilling Services?
Robore are the UK's leading Diamond Drilling, Concrete Cutting, Controlled Demolition and Passive Fire Protection contractor. We carry out works using the latest state of the art equipment within a vast range of settings, both in the private and public sector, providing bespoke diamond drilling services to our ever growing client base across the UK.
Health & Safety is imperative to us at Robore and we're proud to be members of the following organisations; CHAS, Constructionline GOLD members, RoSPA, CBH, DSA, IFC, ISO 9001, ISO 14001, Building Confidence and many more. It is our aim to provide a safe working environment by means of high levels of health and safety management and training for all our operatives, management team and employees who could be affected by our operations on site. Our management systems are regularly audited by external bodies and Robore are proud to constantly and consistently achieve the high pass marks required but always with a view on continual improvement.
All Robore operatives hold every relevant health and safety qualifications including CSCS, NVQ Level 2 in Diamond Drilling and Sawing, Demolition Operatives Awareness, SSSTS (Site Supervisor Safety Training Scheme), SMSTS (The Site Management Safety Training Scheme for the construction and civil engineering industry), IOSH Managing Safely, Asbestos Awareness, PTS, Brokk, IPAF, Confined Space, Track Awareness (London Underground, Network Rail and the DLR) and First Aid training.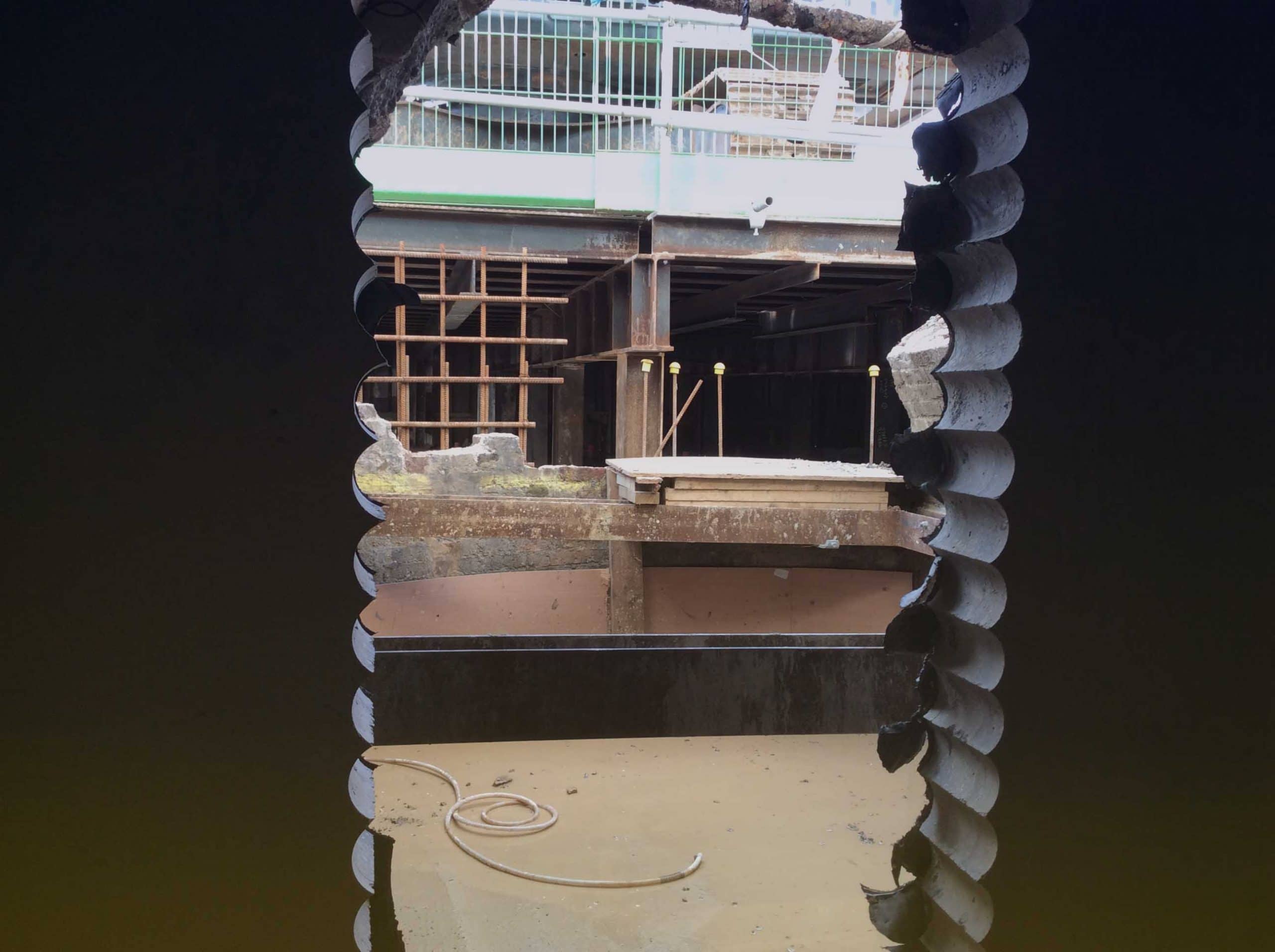 Our expertise is unmatched. Established in 1986, Robore are one of the most established diamond drilling & concrete cutting companies in the UK giving us more than three decades of market experience and solutions. We ensure the highest industry standards are met on every project and have the following:
Over 150 years of combined senior management experience within the industry
100 + highly trained staff and operatives
Strict health and safety procedures
Free site surveys and specialist advice
State of the art equipment, including Europe's largest fleet of Brokk & Husqvarna robotic demolition machines
An unrivalled reputation for delivering demolition projects safely on time and on budget
Certifications and Accreditations
The Robore Promise
Over 150 + years of combined managerial experience We use the Latest & Most Advanced Equipment
Accredited to the Highest Industry Standards London's Leading Service Supplier to the Construction Industry