KEY FEATURES OF CONCRETE BURSTING

Quiet & Controlled
Concrete bursting is a near silent, non-percussive concrete demolition method, making it ideal for sites on which environmental noise and vibration restrictions apply.

Environmentally Friendly
Dust is kept to a minimum during concrete bursting, making it a great choice for use in confined spaces.

Versatile
Hydraulic concrete bursting machines are compact and mobile, making them ideal for use in restricted spaces and difficult-to-access areas.
CONTACT ROBORE FOR YOUR CONCRETE BURSTING REQUIREMENTS
Free Advice From Our Friendly And Experienced Staff
What is Concrete Bursting?
Concrete bursting is a demolition method which involves drilling small holes into a concrete structure. An expanding mechanism is then inserted into these holes, and pneumatically expanded, causing the concrete to fracture. This results in smaller sections of concrete which can then easily be cleared.
How does Concrete Bursting work?
Firstly, holes are pre-drilled into the material which is to be burst, creating openings to insert the hydraulic burster heads into. The number and size of these holes will depend on a number of factors, including the size and type of structure, the type of material, and the thickness of the material.
After this, the heads of the bursters are inserted into the holes. They are then expanded hydraulically, increasing the pressure within the material and causing splits and cracks to appear. Once the material has been 'burst' into manageable pieces, it can easily be cleared as required.
Hydraulic bursting machines can be fixed with heads of various diameters – typically producing 100 to 250 tons of pressure. The larger the bursting head is, the higher its bursting capacity. For example, a 100mm head has a bursting capacity of approx. 108 tons, while a 200mm head has a bursting capacity of approx. 250 tons. With Robore's advanced fleet of machinery, we can achieve a bursting capacity of up to 2000 tons using multiple hydraulic burster heads.
What is Concrete Bursting used for?
Concrete bursting is ideal for removing larger structures made of materials such as concrete, stone, block or brickwork. It is often used in projects which require low levels of noise, vibration and dust. The efficiency, precision and versatility of hydraulic bursting make it a good choice for a wide range of demolition projects.
CALL OUR TEAM TODAY FOR A FREE COMPREHENSIVE QUOTE AND EXPERT ADVICE
We offer Concrete Bursting services at the most competitive rates,
contact us for a FREE no obligation quote TODAY.
Why use Robore?
Robore operatives hold all relevant health and safety qualifications to All Robore operatives hold every relevant health and safety qualifications including CSCS, NVQ Level 2 in Diamond Drilling and Sawing, Demolition Operatives Awareness, SSSTS (Site Supervisor Safety Training Scheme), SMSTS (The Site Management Safety Training Scheme for the construction and civil engineering industry), IOSH Managing Safely, Asbestos Awareness, PTS, Brokk, IPAF, Confined Space, Track Awareness (London Underground, Network Rail and the DLR) and First Aid training.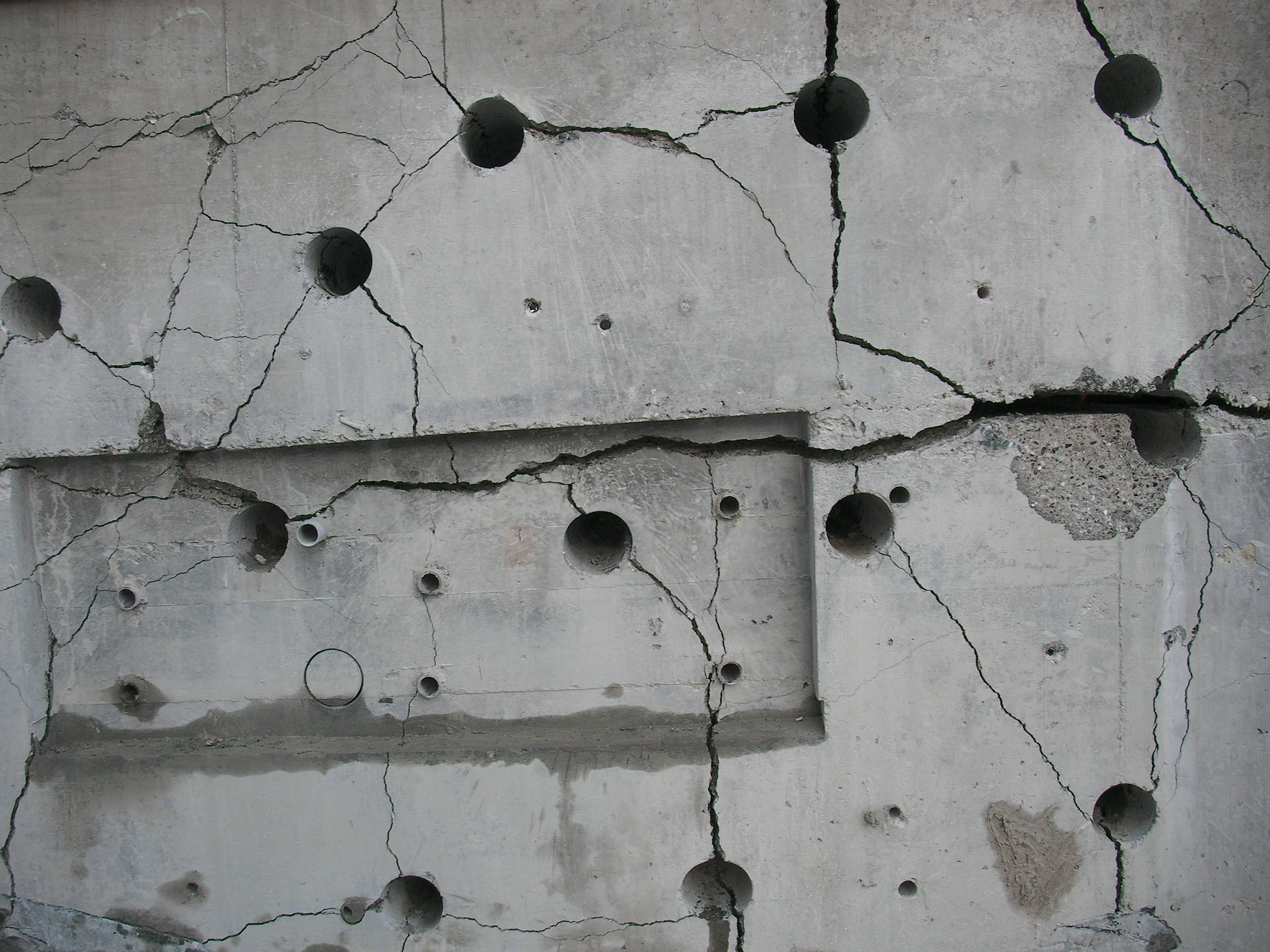 Our Expertise
Our expertise is unmatched. Established in 1986, Robore are one of the most established diamond drilling, concrete cutting and controlled demolition companies in the UK giving us more than three decades of market experience and solutions. We ensure the highest industry standards are met on every project and have the following:
Over 150 years of combined senior management experience within the industry
100 + highly trained staff and operatives
Free site surveys and specialist advice
Strict health and safety procedures
State of the art equipment, including Europe's largest fleet of Brokk & Husqvarna robotic demolition machines
An unrivalled reputation for delivering demolition projects safely on time and on budget
Certifications and Accreditations
The Robore Promise
Over 150 + years of combined managerial experience We use the Latest & Most Advanced Equipment
Accredited to the Highest Industry Standards London's Leading Service Supplier to the Construction Industry