WELCOME TO ROBORE
London's Leading Diamond Drilling, Concrete Cutting, Controlled Demolition & Passive Fire Protection Contractor.
Robore are proud to be the UK's leading diamond drilling, concrete cutting specialist and controlled demolition contractor. From our headquarters in London we provide a specialist service to the construction industry including civil engineering, road and rail, bridges, tunnels, water treatment works, historic buildings and infrastructure both nationally and internationally.
Our ability to respond to our clients' needs quickly and efficiently is a key factor in the continuing growth and success of the company, alongside providing innovative and creative bespoke solutions making us the go-to company for our client's needs.
Robore History
The Company was established in 1986 and has been at the forefront of the industry for over 30 years, working alongside many of the UK's leading blue-chip construction companies. Robore are a stable and financially strong organisation making us one of the largest of its kind employing 100+ staff.
The Robore senior management team have collectively over 150 years of experience between them and we pride ourselves on building professional relationships with our clients. Our clients trust in Robore to deliver projects safely along with being on time and on budget.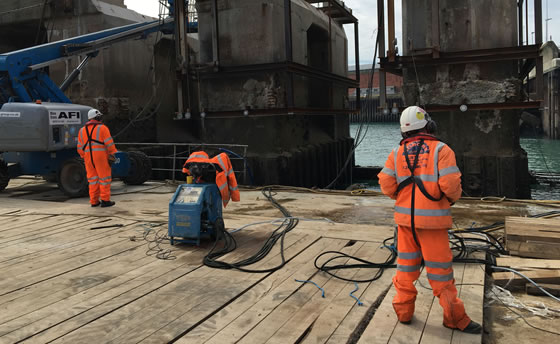 Dover Docks, Dunkirk Jetty
Robore were recently engaged to carry out works at Dunkirk Jetty in Dover. Robore's highly professional team of specialists were required to safely cut and remove over 4,000+ tonnes of reinforced concrete to form a 30m opening through the jetty to allow for temporarily diverted marine traffic…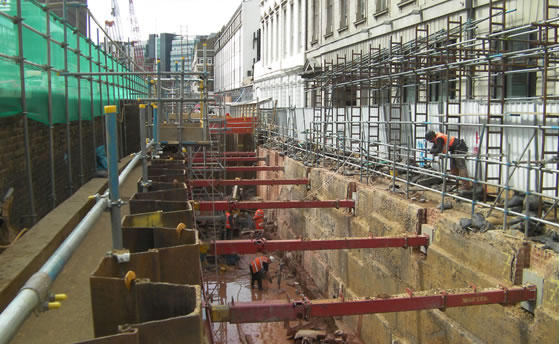 Crossrail Paddington Station
In the Crossrail Departures Road Scheme, the passenger access link between the proposed Crossrail station and the existing Paddington Main Line station has been proposed via the Block-C building of MacMillan House. The proposed works associated with the new link were being designed with extreme caution…
Health & Safety
At Robore Cuts Health and Safety is imperative to us. It is our aim to provide a safe working environment by means of high levels of health and safety management and training for all our operatives, management team and employees who could be affected by our operations on site. Our management systems for Quality, Health, Safety, Road Risk and Environment are regularly audited by external bodies and Robore constantly and consistently achieve the high pass marks required but always with a view on continual improvement.
Here's just a few of the qualifications our highly skilled operatives hold: CSCS, NVQ Level 2 in Diamond Drilling and Sawing, Demolition Operatives Awareness, SSSTS (Site Supervisor Safety Training Scheme), SMSTS (The Site Management Safety Training Scheme for the construction and civil engineering industry), IOSH Managing Safely, Asbestos Awareness, PTS, Brokk, IPAF, Confined Space, Track Awareness (London Underground, Network Rail and the DLR) and are First Aid trained.
The Robore Promise
Over 150 + years of combined managerial experience We use the Latest & Most Advanced Equipment
Accredited to the Highest Industry Standards London's Leading Service Supplier to the Construction Industry
Robore Latest News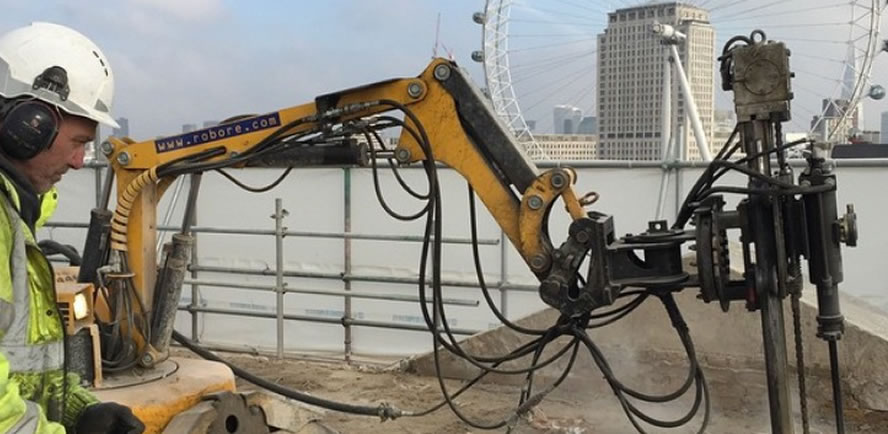 Robore acquire Holemasters Demtech Ltd
Robore, the UK's leading diamond drilling, sawing and controlled demolition contractor, are pleased to announce we have completed the acquisition of Holemasters Demtech Ltd – a deal which will make Robore-Holemasters Demtech Ltd the largest diamond drilling and sawing contractor throughout Europe.