KEY FEATURES OF CUT & CARVE DEMOLITION

Versatile
Various cut and carve techniques and equipment can be used for a wide range of projects, including façade retention and partial demolition.

Efficient
Structural modification can be an intricate process that requires a high level of technical expertise, as well as licences and permits from building control. Robore's team are able to work to the detailed drawings required for these type of projects.
CONTACT ROBORE FOR YOUR CUT & CARVE DEMOLITION REQUIREMENTS
Free Advice From Our Friendly And Experienced Staff
What is Structural Modification?
Structural modification, otherwise known as 'cut and carve', involves altering the structure of a building. This can be required for a number of reasons, such as correcting a structural flaw, fixing damage, or accommodating a proposed change to the building. Robore employ various methods during cut and carve, such as diamond drilling, concrete cutting, bursting, breaking, crunching and more.
How does Structural Modification work?
Structural modification is a complex process which requires a high level of planning and technical expertise. Before works can start, detailed drawings are prepared and submitted to clients.
During cut and carve projects, load bearing elevations are often required to be relocated. This can be a complex process which involves propping up the building. We always ensure that works are completed in a safe and environmentally friendly manner and pride ourselves on the strong business relationships and rapport that we have built over the years.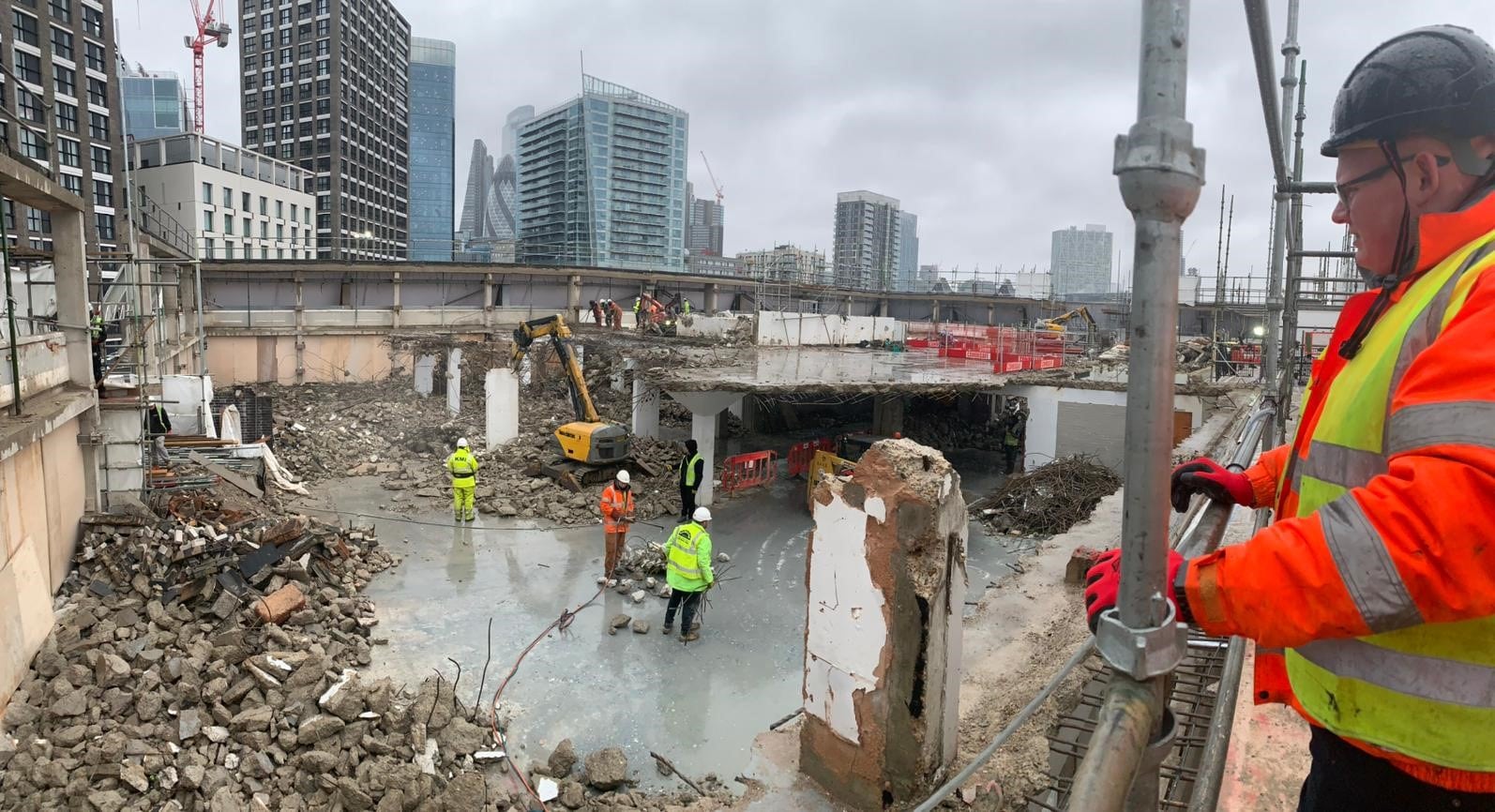 What is Structural Modification used for?
Cut and carve methods are used for a wide range of applications. Robore offer the following structural modification services:
Partial Demolition
Cut & Carve Works
Soft Strip Demolition
Top Down Demolition
Controlled Demolition
Diamond Drilling and Concrete Cutting
Temporary works, including façade retention
CONTACT ROBORE TODAY FOR YOUR CUT & CARVE DEMOLITION REQUIREMENTS
We offer Cut & Carve Demolition services at the most competitive rates, contact us for a FREE no obligation quote TODAY.
Why use Robore?
Structural modifications can be defined as the process of re-engineering building structures to accommodate a proposed change, to correct structural damage or a structural defect. These are often referred to as 'cut and carve' within the demolition industry. Structural modifications involve a detailed knowledge of both the construction of the building and how to deconstruct it, to enable the modifications to take place. Our structural modification engineers can tackle the most challenging 'cut and carve' projects using specialist knowledge and techniques developed over the years. Robore Cuts Ltd offer all structural modifications services throughout the UK. We can carry out any structural modifications stage from design to handing back structures when they are ready for fit outs.
Robore are the UK's leading cut and carve demolition contractors. We have a wide variety of the most advanced, well-maintained plant and machinery, including Europe's largest fleet of Brokk and Husqvarna demolition robots. Robore have experience working in a vast range of settings, both in the private and public sector, providing demolition services to our client base across the UK.
All our operatives hold every relevant health and safety qualifications including CSCS, NVQ Level 2 in Diamond Drilling and Sawing, Demolition Operatives Awareness, SSSTS (Site Supervisor Safety Training Scheme), SMSTS (The Site Management Safety Training Scheme for the construction and civil engineering industry), IOSH Managing Safely, Asbestos Awareness, PTS, Brokk, IPAF, Confined Space, Track Awareness (London Underground, Network Rail and the DLR) and First Aid training.
Health & Safety is imperative to us at Robore and we're proud to be members of the following organisations; CHAS, Constructionline GOLD members, RoSPA, CBH, DSA, IFC, ISO 9001, ISO 14001, Building Confidence and many more. It is our aim to provide a safe working environment by means of high levels of health and safety management and training for all our operatives, management team and employees who could be affected by our operations on site. Our management systems are regularly audited by external bodies and we are proud to constantly and consistently achieve the high pass marks required but always with a view on continual improvement.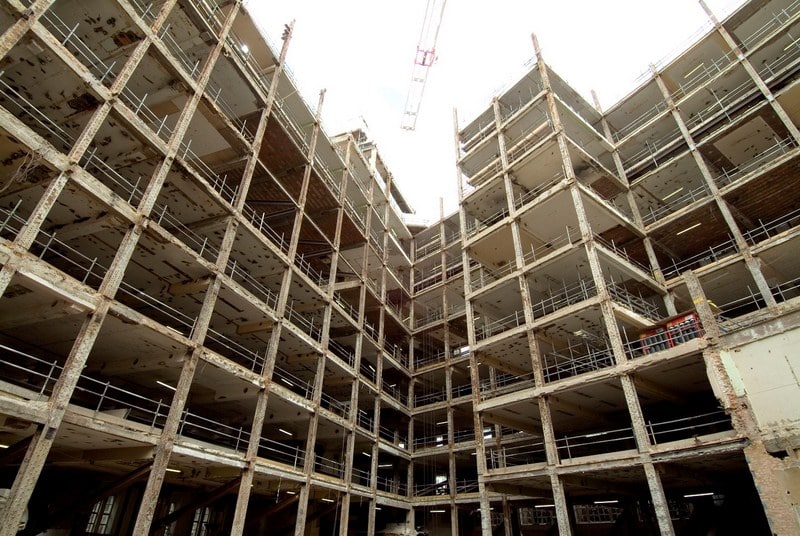 Our Expertise
Our expertise is unmatched. Established in 1986, Robore are one of the most established diamond drilling, concrete cutting and controlled demolition companies in the UK giving us more than three decades of market experience and solutions. We ensure the highest industry standards are met on every project.
Over 150 years of combined senior management experience within the industry
100 + highly trained staff and operatives
Free site surveys and specialist advice
Strict health and safety procedures
State of the art equipment, including Europe's largest fleet of Brokk & Husqvarna robotic demolition machines
An unrivalled reputation for delivering demolition projects safely on time and on budget
Certifications and Accreditations
The Robore Promise
Over 150 + years of combined managerial experience We use the Latest & Most Advanced Equipment
Accredited to the Highest Industry Standards London's Leading Service Supplier to the Construction Industry