Our Experience Is Unmatched
Robore Cuts Ltd are the UK's and London's No.1 Concrete Drilling and Controlled demolition contractor.
Highly Trained and Skilled peratives
Robore Cuts Ltd have over 100 highly trained, skilled and experienced staff.
Health and Safety
All operatives at Robore have all necessary Health and Safety qualifications from Demolition Operatives and Environmental Awareness to IOSH Managing Safety, SSSTS, and SMSTS.
Major Project Specialists
Robore Cuts have completed a countless number of major projects working within our client's budgetary and commercial constraints.
Nationwide Coverage
From our South London headquarters we offer a prompt, reliable and dedicated service nationwide.
THE UK'S LEADING CONCRETE DRILLING CONTRACTOR
Robore Cuts has always been a company that embraces new and advanced technologies. We were early to identify the potential in Concrete Drilling to become a widely sought after service throughout the construction industry and have since dedicated ourselves to mastering and pioneering this skilful technique. We are now widely regarded as the UK's leading contractor within the industry.
CALL US TODAY TO SPEAK TO ONE OF OUR EXPERTS
OUR CONCRETE DRILLING SERVICES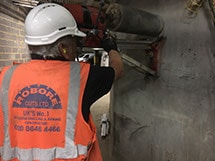 Concrete Drilling
Concrete drilling is commonly used in the construction and industrial sectors. It is ideal for drilling different sized holes or openings in stone, brick and concrete structures. Concrete drilling is very popular in construction and building applications because it is non-percussive, accurate, faster and more cost-effective compared to conventional drilling methods.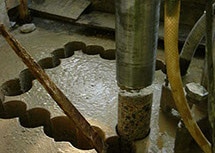 Concrete Stitch Drilling
As the name suggests, this concrete drilling method involves drilling a series of overlapping holes in a stitch-like pattern. This method solves a common issue of size limitation. Diamond drill bits are limited to 1500mm in diameter. Concrete stitching makes it possible to drill holes measuring any size and shape.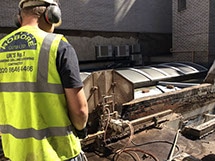 Concrete cutting
Concrete cutting is a fast efficient method of creating precise cuts in heavily reinforced concrete and masonry structures. We can carry out many concrete cutting services from forming angled cuts, sawing through staircases, door, window, vent openings and is also ideal in demolition separation cutting applications for both ongoing and completed construction projects.
The Robore Promise
Over 150 + years of combined managerial experience We use the Latest & Most Advanced Equipment
Accredited to the Highest Industry Standards London's Leading Service Supplier to the Construction Industry
Robore Latest News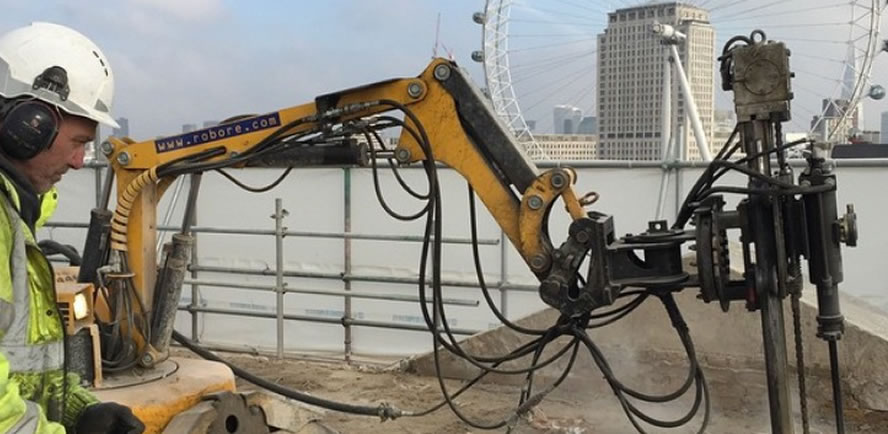 Robore acquire Holemasters Demtech Ltd
Robore, the UK's leading diamond drilling, sawing and controlled demolition contractor, are pleased to announce we have completed the acquisition of Holemasters Demtech Ltd – a deal which will make Robore-Holemasters Demtech Ltd the largest diamond drilling and sawing contractor throughout Europe.